Maxi Case
SELLING THE ANTELOPE VALLEY SINCE 1986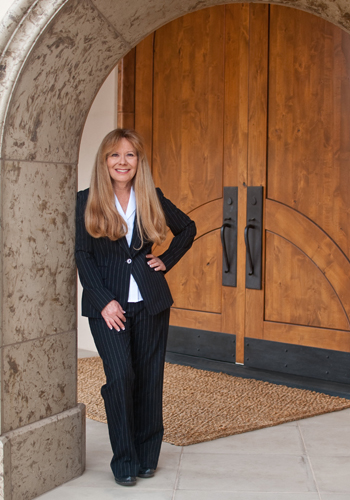 I have had a long and fulfilling career selling Real Estate in the Antelope Valley and expect many more years helping my clients make their Real Estate dreams a reality. I got my Real Estate license almost 33 years ago. My mother began selling Real Estate a few years prior. I began helping her with her business. I discovered I liked the business so jumped in with both feet. I have been smitten ever since.
In the beginning years I sold a lot of land and other investment properties. Believe it or not, I was kind of shy in those early years. I was reticent about getting too emotionally involved with home buying clients. I felt more comfortable dealing in the numbers aspects of investing. I studied Rates of Return, Capitalization Rates, learned to anyalyze investment properties. I was told to plug in a 6% annual appreciation rate. All of my senior Real Estate Comrades said: Real Estate values do not go down in California. Only up! I bought and sold a couple parcels of land. I was making commissions on my listings and sales. The program worked through the late 1980s. Land and home sales were both strong during those years. Interest rates were manageable after the early 1980s. New home builders were building housing tracts all over the Antelope Valley. Athough my new Real Estate gig took a lot of time and work, it seemed pretty easy to me. I felt like I had "arrived" at where I needed to be. Then 1990 Hit! Overnight the Real Estate market went into a Stall. Very soon the Stall was a Freefall. My comfortable position of "success" quickly crumbled into chaos. In order to meet my financial obligations, I went back to bartending part time. It was a stressful time for me and for many others. I learned that I never wanted to be in such a precarious position again.

It was then that I began selling houses. You could not give land away. While Buyers for homes were few and far between, Buyers for land were nonexistent. I refined my business strategies so as to get my business strong enough to give me lifelong stability. In those troubling times I was unbelievably fortunate to meet the Love of My Life, Gary! We married in 1991. Gary had two spec houses that did not sell before the 1990 crash. We chased the prices down for several years before we could get them sold—the last one sold for about $200,000 less than the peak sale price and Gary had to take two houses and a pickup truck in trade to get the deal put together. Even so, we scrimped and managed to purchase several investment properties during the down years of the 1990s. Selling Real Estate is a great business but investing in Real Estate is what will set you up for life. And need I say, it is way more fun buying in a down market!
I digress. I have marketed and sold Real Estate in good markets and in bad. I sold Real Estate before computers and cell phones and even before fax machines were commonly used. I sold Real Estate when people had to talk to one another. When real estate agents had to read the MLS Listing book that the Real Estate Board published every couple of weeks in order to find out what properties that were for sale. The technological advances have definitely changed the look and approach to Real Estate. But I believe the heart of Real Estate is the same. Real Estate is a people business. My years of helping sellers and buyers buy and sell Real Estate; of personally buying, selling and exchanging Real Estate has given me a unique depth of knowledge and experience that I bring to the table for my clients. In today's complex Real Estate transaction, there is absolutely no substitute for years of experience and professional representation. I constantly study the market and the trends. I am committed to providing each of my clients with all of the data available, my best advice based upon my knowledge, my many years of experience. I will always bring to your transaction my personal integrity. I believe these elements are crucial if I am to give you the service you need and deserve in today's challenging Real Estate environment. If you are looking to Sell or Buy Real Estate in the Antelope Valley, I am here to guide you through the process. Or, if you just need advice or want to chat, please don't hesitate to call. Sure, you can also email but I guess I'm old school. I love talking to you!

Yes, I have been a top selling Realtor in the AV for the last 30 plus years. I was inducted into the Masters Hall of Fame in 2015. In 2017, I was awarded the top Century 21 award received by an agent nationally (only about 50 agents out of over 140,000 agents nationally receive this award) - The Grand Centurion Award for the seventh time. Why do I still do it? Why do I work 10+ hours a day, 6 days a week? Because I love Real Estate. I love working. I'm one of those people who does not believe there is such a thing as a Workaholic. I think working constantly is just normal.
There is one thing I will take time off to do. I love Fishing! And I really love Salmon fishing. Gary and I love to fish in Alaska—pretty much every year. When the Salmon are running, particularly the Sockeye on the Kenai River—Wow! What a rush. Believe me, fishing for these fish is usually a lot of work to, but the challenge and the rewards are intense. I ramble.
If you need help with your Real Estate, large or small, I am here for you. Unless I'm on the river fighting a fish!